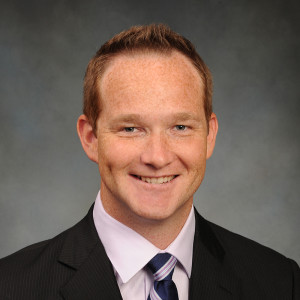 Jonathan D. Eichelberger
Jonathan D. Eichelberger is a Central Florida attorney and co-founder of Myers, Eichelberger & Russo (the ME Law Firm), a full-service firm.
Experience
Prior to founding Myers and Eichelberger, P.L., Mr. Eichelberger worked as an insurance defense attorney for the firm of Rissman, Barrett, Hurt, Donahue & McLain, P.A., focusing on worker's compensation claims. He represented large national insurance companies and servicing agents, as well as large national to small local employers.
Additionally, Mr. Eichelberger has worked as a law clerk in New York at the law firm of Woods Oviatt Gillman, where he worked extensively in the real estate, litigation, and estates departments.He also had the privilege of working in the family law division at the Alachua County Courthouse serving as a law clerk to the Honorable Judge Stanley H. Griffis III, of the Florida 8th Judicial Circuit.
Bar Admissions
Mr. Eichelberger is admitted to practice in Florida and the United States District Courts for the Middle District of Florida.
Education
Bachelor of Arts, 2004
Brigham Young University
Received University Honors
Masters in International Business, 2009
Université de Montpellier, France
Juris Doctorate, 2009
University of Florida
Professional Associations
Mr. Eichelberger is a member of many professional and legal organizations, including but not limited to:
Florida Bar – floridabar.org
Orange County Bar Association – orangecountybar.org
American Bar Association – americanbar.org
Languages
Mr. Eichelberger is fluent in Bulgarian and proficient in French, Spanish and Russian.